Welcome to
Village Food Hub!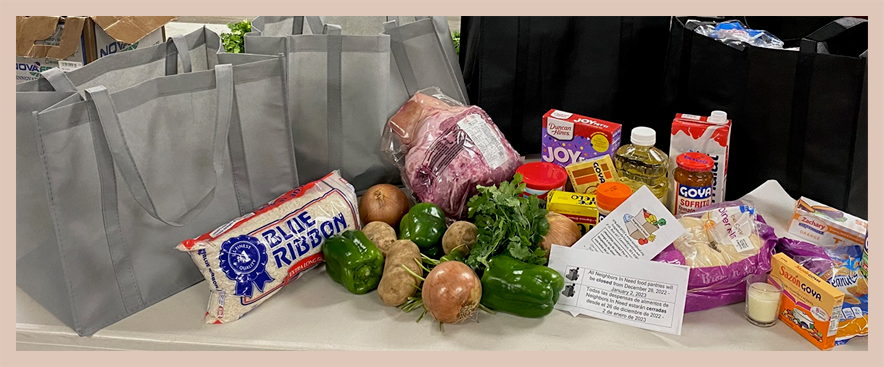 The Village Food Hub is a nonprofit organization founded to strengthen our community food system and make it more equitable by increasing access to healthy and nutritious food, while also reducing waste and promoting environmental sustainability.
Village Food Hub is a 501(c)(3) organization.
All donations are tax-deductible.

Community Thanksgiving Dinner Event

This week, the Village Food Hub provided 250 full Thanksgiving dinners to people in need. It was our first event of this kind, and we are so thankful for the opportunity to find new ways to fight food insecurity in our community. The success of this program wouldn't have been possible without the wonderful collaboration between our team, Wellesley Restaurant Group, Ballard Vale United Church, West Parish Church, and our amazing volunteers.
During this Thanksgiving week, several local groups and families also dropped off substantial contributions of food for the pantry. With food insecurity rates for children in Andover climbing another 12% this year, the need is extremely high. We are so thankful for the community efforts to help keep our pantry stocked!
Over the next few months, we have many new opportunities to rescue food that could help provide much needed nourishment to families in need, but we need additional volunteers to make it a reality. Please consider joining us to help our neighbors who are hungry.
Village Food Hub wishes you and yours a very happy holiday season!